Voice PBX features tour
Deploy a calling experience that sets you apart from the competition with our complete cloud telephony solution
Explore more powerful features
Personalize your call flows
Queues Management
Inbound routes
Outbound rules
Customizable Schedule
Post-schedule fallback destination
Customize Outbound Number
Give your callers the best welcome
Custom Greetings
Music on Hold
Callback Last Agent
Callback Request
API Direct Line
Voicemail to Email
Mobility & Availability features
Fallback number
Simultaneous Ring
Remote agents
Mobile phone integration
Emergency Queue
Work together
Multiple projects / Multiple offices
Call Groups & Pickup groups
Call Transfer
Live Call Monitoring
Conference Calling
Supervisors Tools
Web GUI
Users performance
Blacklist Option
Lead Tracking
Work smart & Innovate
Create Surveys
Automated Outbound Campaigns
Integration & API
AI On Demand
Voice Recognition On Demand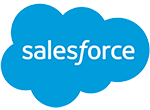 While1 Voice PBX Web Interface. What's in it for your PBX Admins?
Explore the PBX GUI benefits - Provisioning tools, activity logs and other self-care features for your supervisors. Our solution, your rules.
Instant Self-Provisioning

PBX Supervisors can easily provison new users, inbound routes, departments (call queues) and Whitelist IPs.
Multi-device Web Interface

Keep your call center running smoothly and recalibrate anything on the go & on any device, via an intuitive web-based interface
Activity Log

Your PBX Admin can track IP, date, time and activity of each PBX user regarding access and executed changes in GUI modules or files
Role-based Management
PBX Administrators can create groups and assign permissions to users in order to limit access to modules and files
Data Management Module
Self-care options to stay GDPR compliant
Keep your recording permissions, phone conversations privacy and retention period of personal data up to date in order to protect your customer privacy and respect the GDPR rights of your data subjects.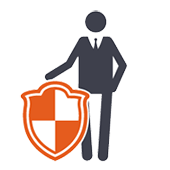 Fine tune your call center strategy using valuable insights from PBX Reports
Real-time activity dashboards allow you to monitor calls in progress/on hold, Queues status and Queue members in order to recalibrate the call distribution straight away

Check all call details in CDRs, play back or download call recordings for training, dispute resolutions or GDPR compliance purposes

Gain quality metrics and assess your outcomes in Queue Reports; for deeper insights regarding your business calls access Custom Reports module and create extensive and fully customizable reports

Track employees' engagement and availability in real time with the help of User Performance and User status reports

Assess your customer service quality performance using Service level module and adjust your strategy for better results
Want to see our While1 Voice PBX platform in action?
Book a Demo
Caller Screen Pop
While1 Voice PBX automatically synchronizes customer data to display caller's information in a pop-up on employee's computer screen, each time a new call is answered. Enable the behind-the scenes communications between your CRM and our PBX and enjoy immediate benefits - save employees valuable time, reduce call processing costs and prevent your customers getting frustrated for having to repeatedly identify themselves everytime they call you. Screen pops allow you to offer quick responses based on customer's orders history, to anticipate their needs and ensure a more efficient and personalized customer service. Your remote employees can also receive customer details in real-time via SMS (requires SMS provider and custom integration).
Besides the pop-ups with client details, caller identification in external CRM/ERP or in contact manager module enables more cloud telephony capabilities:
Automatic calls rejection based on Blacklist
Showing name/last name on telephone display
Use Queues priority
Assign a dedicated operator
Route the calls according to selected language
Install While1 Voice Notifier – our free add-on for Chrome and access instantly your customer' current profile from your CRM while you're on call.
Missed calls recovery
While1 Voice cloud telephony solution allows your agents to work from anywhere and by that, to reduce the number of missed calls and missed business opportunities. Even when your call flow strategy incorporates mobility features, you'll still have to deal with missed calls (when your caller hangups, when the call is outside of business hours, all employees are busy etc). With the help of our missed calls recovery tools you can handle missed calls professionally, take care of your customers and increase the chance of retaining them:
While1 Voice PBX can automatically call back the customers via robodialer, no agent assistance required
Your employees can recover your missed calls manually, based on real-time email notifications or based on missed calls saved into a specific list
Your remote agents can receive missed calls alerts via SMS (requires SMS provider and custom integration)
Send automatic missed calls alerts in your CRM via API integration
Activate the Call Back service, that prevent the customers to abandon the call when they have to wait on hold, by allowing them to press a specific key to get a call back
Access real-time missed calls reports and check your calls by their status
Standard & Custom Reports
The While1 Voice PBX dashboard includes all the data you need to manage your business, including call volume, call recordings, user performance and much more. You can also access valuable data via APIs to incorporate it into your own analytics.
Our PBX platform allows your supervisors to quickly access real-time dashboards, standard or extensive and fully customizable reports to assess your call center performance:
Dashboard - real time monitoring of calls in progress/on hold, missed calls, agents and queues
Standard reports about inbound & outbound calls, missed calls, queues and agents
Design your own Custom Reports in XLS or CSV format by dimensions, metrics, group columns and filters
Automatically generated charts included
Export a certain report or all reports (in individual sheets)
Reports automatically sent by email in XLS format (allowing to customize the running interval and reporting period)
Call Detail Records (detailed list of all incoming and outgoing calls including call time, duration, source number, destination number and available recordings)
Customizable IVR
IVR voice menus allows you to deliver a better customer experience, handle larger call volumes and stay available after hours. From While1 Voice web interface you can easily build customizable multi-langauge IVR, set custom greetings, choose different destinations depending on the working hours and more. Our IVR system allows customers to interact with the While1 Voice PBX through the phone keypad or via voice recognition.
You can incorporate the IVR system both in the Inbound calls flows and Outbound calls flows, taking advantage of the following features and benefits:
Multilingual Customer Support
Calls are easily routed to the right department
Play multi-language afterhours greetings
Conduct customer service or political surveys
Obtain valuable feedback from your customers or partners
Allow customers to access self-service options
Connect your IVR with your business-critical apps throug Integration/API
Service Automation
More than 50% of a customer service employee time is spent digging for information through backend systems. Unlock the power of automation and enjoy the benefit of being available anytime for your customers while saving your employees time and streamline your daily processes.
While1 Voice PBX uses the latest technology and has a suite of simple to use features and tools that helps you eliminate manual work from your current workflows: automated outbound campaigns, multi-level customizable IVRs, Text-to-Speech or Speech-to-Text features, custom integrations and much more.
Trust your customers and provide them self-service options by replacing human intervention for simple and repetitive inquiries and enable automated smart services:
Checking customer's account balance
Checking the status of customer's current order
Recording residential utility meter readings of your customers without human intervention
Schedule automated outbound calls to customers and save your employees' valuable time by letting them automatically connect with customers to maximize your sales, complete surveys, conduct follow-ups, set up reminders and much more; use pre-recorded audio messages and CRM contact list or an imported list of contacts
Verifying the presence of the security guards by scheduling automated outbound calls to the target locations
Integration of the PBX to industrial equipment monitoring servers in order to command automated outgoing calls in case of equipment failures, using pre-registered messages
Work-From-Anywhere
While1 Voice solution was designed to support teleworking, allowing your work-from-home employees to access the same features your desk phones have and to smoothly handle inbound and outbound business calls, using any device. Incorporating remote users in your PBX will expand the availability of your team, allowing your employees to engage with customers on the go. See how our telephony solution helps you manage your call flows and teams across multiple locations from a single platform:
Self-provision remote agents anytime you need and let your employees enjoy the benefit of working from home
Keep your professional appearance when you dial out from your personal cell showing your customers the business number as outbound caller ID
Integrate mobile phones to PBX by configuring Follow me & Fallback number features, in order to increase your employees' availability and mobility when they're away or busy
Forward all the incoming calls received on a route to another external phone number (e.g. mobile phone, home phone) and enable your employees to work from anywhere
Redirect after-hours calls to mobile phone numbers via post-schedule fallback destination feature in order to let your agents take calls on the fly and expand your customer's ways to connect with your company
Access your voicemail messages anytime, anywhere with the help of Voicemail to email feature. Voicemail recordings are automatically delivered right in your email inbox so you can conveniently listen your messages on the spot
Enjoy geographic flexibility granted by our platform and convert your laptop into a powerful web-based phone to handle both incoming and outbound calls, transfer calls and much more