Intelligently integrate While1 Voice PBX with your favorite business applications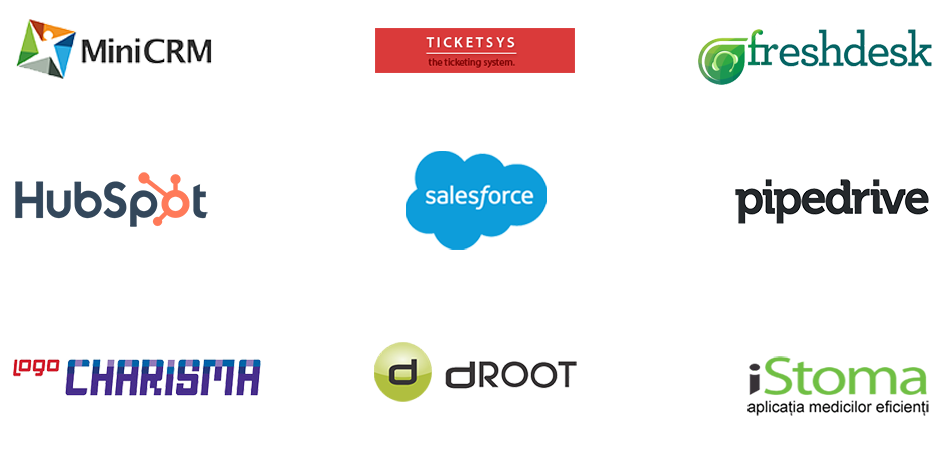 Gain more business productivity, save time and money with the help of integrations that run behind the scenes. While1 Voice PBX integrates seamlessly with most business-critical tools and services, such as Salesforce, Freshdesk, MiniCRM, Pipedrive, Hubspot, iStoma, Charisma, TicketSys, dRoot or any other API-enabled platform and unifies all your customer's data in a single platform.
No more wasted time & No more segregated data across multiple platforms
It's time for smart cloud integrations
Always keep an eye on your lead sources and on the outcome of campaigns
Track your leads by advertising unique phone numbers per traffic source and then matching customer conversations to your web forms or ad campaigns.
Moreover, our solution integrates with Google Analytics so you can figure out which marketing strategies are working better and make real-time improvements to your campaigns. This integration is truly valuable for online shops, allow them to track telephone transaction sources.
The call conversions are automatically sent to Google Analytics in order to measure the impact of the current campaigns and optimize them according to their results.
Manage customer's claims & assign tickets in your favorite app while on conversation
Enable your help desks and service teams to deliver a superior calling experience by automatically creating and assigning tickets on the fly and accessing up-to-date customer's entire contact history in real time.
The integration of your Helpdesk application with Voice PBX will help your employees to better handle customer inquiries, check the status of existing tickets and document any interactions while remaining on the phone with your customer. With Voice PBX smart integration in place, you can built a reliable helpline, while saving time and resources.
Start to elevate your customer service with the help of Screen Pop feature
Today's consumers expect speed in every interaction and your employees must be well-equipped to provide that certain level of service.
The Screen Pop feature is a vital and loved integration regardless of industry, especially for e-commerce businesses that are facing a high volume of support requests in their day to day activities.
Screen pop feature enables you identify caller, offer quick responses based on caller's orders history, anticipate customer needs and ensure a more efficient and personalized customer service.
Simplify your agents and customer's calling efforts with CRM & browser integrations
Incorporate features and capabilities of the PBX inside your CRM or website with the help of various tools.
Click to call customizabile tool which simplifies employees calling efforts allowing them to dial any number directly through your CRM with just one click.
Callback form to easily collect new leads by engaging your online prospects instantly.
Status of every employee's extension and Call Detail Record list automatically retrieved form PBX and displayed directly in your CRM.
Enjoy Flexibility
There is no need to be tied to "as is" functionalities. Gain total control over While1 Voice telephony platform.
Our cloud telephony solution has been developed in-house, meaning that you'll benefit of a highly customizable solution. While1 Voice allows third-party hooks or plugins for customizing our platform's features or overriding its default appearance. Just ask for new features or different behaviors of PBX and our dev team will support you to use While1 Voice telephony solution exactly the way you want it.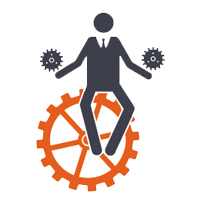 Use While1 Voice as a standalone solution
Ask for our CRM add-on module to keep your contacts integrated with While1 Voice PBX and track their interactions.
Also, you can dynamically organize contacts, assets, issues and workflows in one place.
Request a demo
Make your data work for you with our ready-to-use APIs
Take full control over your voice and messaging communication with APIs and build entirely new capabilities that truly meet your needs.
Our APIs are simple to use, secure and continuously upgraded:
API connects While1 Voice PBX to your favourite CRM to retreive the caller details from your database or to save contacts in your database, while remaining on the phone with your customer. Try the most popular API that helps your employees to offer personalized calling experiences and prompt dispute resolutions based on caller's history.
API connects While1 Voice PBX system to your business tools and lets you enhance backends' capabilities based on different events (e.g. - Answer Events, Missed Calls, Outgoing calls).
Use 3rd party SMS API integration to send your employees and customers PBX event-driven text messages automatically.
Customers understand you value their time when every call is intelligently routed to the right agent via Direct Line API.
Have a look at our API documentation library to get started. Your developers will love to customize your business tools with just a few lines of code. Your dev team can access Telephone number, DNID, Agent, Queue and more via REST APIs.
If you are looking for features not mentioned here, get in touch with our in-house development team at [email protected]