While1 Shop features tour
Deploy an online store that sets you apart from the competition with our complete eCommerce platform
Explore more powerful features
Bookkeeping
Real-time revenue tracking
Currency rate auto-update
Import invoices by API or PDF/XLS
Add bank account statements
Payment notifications & deadlines
Accounting apps integration
Marketing
Track phone & offline conversions
Extended promos module
Abandoned carts notify & SMS notifications
UP-sale per cart, per product
Personalised vouchers & loyality points
Send product ratings, reviews & image reviews
Inventory Management
Real time inventory management
Use logistics Barcodes & multiple warehouses
Label AWB printing & AWB barcode scanning
Dropshipper as a client or supplier
Product variations (size, colors, dimensions etc.)
Orders
Auto allocations products
Multi VAT & multi AWBs per order
Automated lists transfer & goods consolidation
Auto invoicing (for services) & digital products
Print to cloud & check if documents are printed
B2B/Wholesale
Custom reseller prices
Reseller personalized feeds
Excel orders import
B2B interface & discount grid
Cloud hosting
Real-time monitoring
Weekly/daily backups & encryption
Hot spares/failover & load balancers
Disaster recovery & business continuity
Accept payment by card, payment in installments and other popular payment methods with a ready to use payment provider
Learn more about Integrations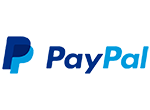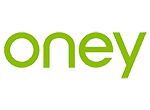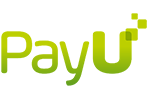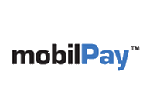 Bookkeeping
Operating an e-commerce store comes with various bookkeeping complexities. Whether your store is a small business or a big one, there will be challenges. From calculating taxes on online sales to inventory management to figuring out shipping logistics, running an online store comes with a whole host of challenges and considerations. Our platform While1 Shop is able to keep up with all these challenges.
Cash register - multiple cash registers can be connected to the platform which allows you to sync your online orders with your store's point of sale. Process any kind of transaction via cash or credit card quickly and easily.
Cash book - transactions regarding cash receipts and payments are recorded in chronological order of dates with explanations and balance is drawn at the end of the day. The amount of cash available can be determined at any time and it can be compared with the cash in cash register. This ensures the accuracy of the cash book and detects misuse or misappropriation of cash.
Accounting Balances - you have access to company balances in real time and you can add bank statements or couriers statements simply by copy-pasting them. By doing so you can always find out the difference between the sum of debit entries and the sum of credit entries entered into an account.
Automatic matching of payments and receipts - the bank payments and receipts such as online card or payment order cand be automatically associated.
Invoices parsing - automatically parse .pdf or .xml invoices from your partners or suppliers by uploading them in While1 Shop. Auto-detects products by product model or supplier codes, qty, price and total value of the invoice. By uploading a supplier invoice you automatically add the products in stock with the price and quantity added in that invoice.
Monthly self-billing services - you can automatically generate invoices at predetermined intervals and sent them by email to customers.
Automatic invoice generation on order - the invoice is automatically generated within each order and is completed with the data provided by the customer or with the data obtained from the customer account.
Export / integration with accounting programs - invoices can be exported to the accounting or billing programs such as Microsoft Dynamics (Navision), Saga, Ciel, WinMentor, Facturis etc., within the limits of the available functions. All of the recent invoices or a selection of desired orders can be exported. All of the performed exports are saved in a history section.
Marketing
Take the guesswork out of marketing with built-in tools that help you create, execute and analyze digital marketing campaigns. Optimize your store for sales by providing more discount and coupon options, adding in email and social integrations or powering up your reporting.
Extended Promos Module
Vouchers
Price Alerts
Personalized client discounts
Dynamic newsletters
Special campaigns pages
Product ratings & image reviews
Abandoned carts & SMS notifications
Inventory Management
Whether you're running an ecommerce website, a brick and mortar store or a supermarket, you're always going to need a way to keep track of your inventory. These tools enable you to get an overview of each aspect of your products. Furthermore tracking the way that your inventory moves can also give you a better insight into your customers and their needs.
Manage your entire inventory with While1 Shop. Track your stocks, and automatically stop selling products when inventory runs out.
Product variations - Offer different variations of your products, such as multiple sizes, colors, materials, and more. Each variation can have its own price, SKU, weight, and inventory.
Barcodes - You can add barcodes for every variation of your products, such as multiple sizes, colors, materials, and more. The products are added to stock, transferred or removed from stock by simply scanning them. For each output invoice, a barcode is automatically generated that allows the products from the respective invoice to be verified by scanning them. Thus, each order can be checked simply and quickly eliminating human errors in the process of picking the products, because the order does not become "verified" until all the products added in the invoice are scanned.
Multiple location of goods - In order to be able to manage the physical stocks of products correctly, multiple locations of goods can be added. For stores that have physical points of sale this module is imperative to be able to view and update in real time the stock of each particular store.
Multiple warehouses - Several warehouses are associated with each location. For the most effective control of the stocks, each generated warehouse has specific properties such as: allows orders, allows sales, allows stock service, is showroom, consignment warehouse.
Import stock from suppliers - The stock of the products displayed on the site will be updated automatically by importing a .csv file or by using data feeds provided by the suppliers. Thus, suppliers' stocks are updated daily or whenever it has been preset in the administration panel.
Inventory reports - view stock history and sales by channel, stock turnover ratio, best-selling products, most popular suppliers and manufacturers.
Transfer products - easily transfer inventory from one location to another, track items in transit or received in each location.
Warehouse Management System
Reception of goods & Orders picking process