Discover the While1 Voice Key Features & Benefits
Take advantage of a wide range of impressive features using the latest in VoIP technology and your business communications will go off without a hitch.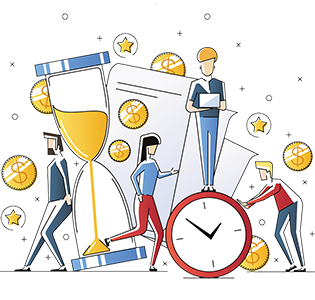 Empower your employees with the right tools
Enable your agents to convert calls into customers, increase their availability and save valuable time with automation. Use syncronized data between your CRM and our cloud telephony solution to keep your caller's history at your employee's fingertips and provide your team the right data at the right time using real time notifications.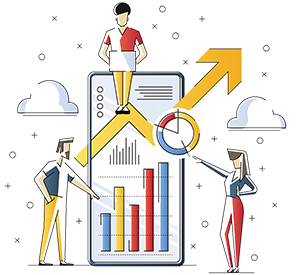 Nurture your customers and keep them engaged
Stay well-equipped to deploy an outstanding calling experience and the level of service your customers want. Use the data you have to personalize every conversation and make your customers feel important as individuals, intelligently route them to the correct department and provide self-service options by replacing human intervention.
Custom Greetings
Callback Last Agent
Callback Request or Voicemail
Direct Line
Automated Self-Service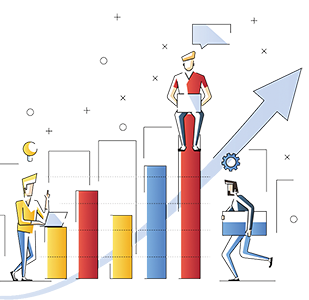 Manage your teams, Gain insights & Optimize performance
Voice PBX dashboards include all the data you need to efficiently manage your local and remote employees and to keep your call center running smoothly. Monitor your business calls and access valuable data via API to incorporate them into your own analytics. Recalibrate anything on the go & on any device via an intuitive GUI.
CRM
Lead Tracking
Custom Reports
Self-Provisioning
Integration & API
Why Choose While1 Voice ?
Rock-solid technology
Clean, powerful & continuously evolving code. In house development team for product refinement.
Reliable 99,5%
Uptime SLA. When in the Cloud, just say goodbye to downtimes.
Work with confidence
We safeguard your data, run daily courtesy backups & premium backups on demand. GDPR ready platform.
Support 8/5
Backed by a higly-reactive Support team committed to ensure a smooth call flow.
Our platform, your way
Customize your call flows and reports on the fly or ask for tailored solution matching your business reality.
Scalable 60
Seconds to self-provison a new agent. Grow your PBX efortlessly along with your business.
Enjoy Flexibility
There is no need to be tied to "as is" functionalities. Gain total control over While1 Voice telephony platform.
Our cloud telephony solution has been developed in-house, meaning that you'll benefit of a highly customizable solution. While1 Voice PBX allows third-party hooks or plugins for customizing our platform's features or overriding its default appearance. Just ask for new features or different behaviors of PBX and our dev team will support you to use While1 Voice telephony solution exactly the way you want it.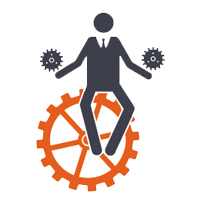 What is covered by any subscription plan?
Introductory training with your Team Leaders
One-time specialized assistance for a hassle-free set-up of the queues, call flows and IVRs
Automatic and GDPR compliant call recordings kept in Cloud according to your retention period & Available to download and store locally for as long as you need
Reliable Technical Support – FREE for the 1st year of use
You're entitled to regular updates ensuring your PBX never becomes obsolete - FREE for the 1st year of use
Courtesy Daily Backups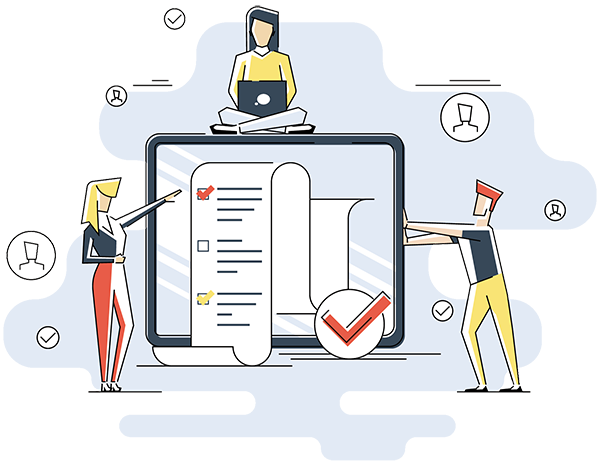 Stay in congruence with your business growth and choose a subscription plan that suits your needs
Intelligently integrate While1 Voice PBX with your favorite business applications for a complete solution
While1 Voice PBX integrates seamlessly with most business-critical tools and services, such as Salesforce, Freshdesk, MiniCRM, Pipedrive, Hubspot, iStoma, Charisma, TicketSys, dRoot and unify all of your customer's data in a single platform
Use your existing IP Phones
Compatible with most of soft-phone (any OS) applications and IP Phones / Hardware SIP phones on the market.
Rethink your business with our cost-effective While1 Voice PBX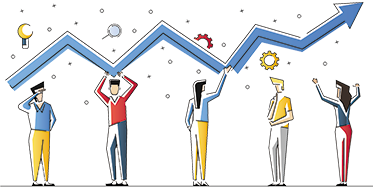 No setup fee
No additional investment to your existing tech suite
No special skills needed