About us
Cloud-based software solutions developers. Data-driven enthusiasts. DevOps thinkers.
What are our platforms all about? Almost all of your day-to-day eCommerce Backend Operations & everything about making, receiving and tracking VoIP Calls. Committed to growing everyday along with our customers.
Meet us in the cloud.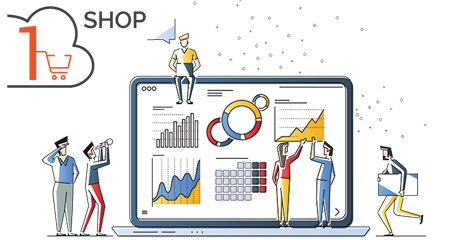 While1 Shop
While1 Shop is a time-saving cloud based eCommerce platform which helps you get deeper insights into prospects, automate the tasks you hate and close more deals faster.
Explore While1 Shop
While1 Voice
While1 Voice is a reliable cloud telephony solution designed to scale up customer satisfaction and save your agents time. Configure your call flows as you wish and manage your voice interaction all around the world.
Explore While1 Voice
Numbers & Achievements
Keeping the pace with the digital age becomes easier when you have a professional companion. Master smarter ways to communicate and to better serve your customers with tested and proven technologies.
21
awards
500
projects done
300
happy clients
99.9%
uptime
1M
processed calls
100
integrations
10
years experience
20
Industries Served
Why choose While1 Software solutions?
Generate better leads, automate your eCommerce flows and simplify communication efforts. Discover all the benefits of picking our powerful cloud tools - continuously developed, tested and supported in-house.
Take advantage of the flexibility, SLA guarantee and fast deployment in the cloud. No additional investment to your existing tech suite & No worries about services availability.
Stay in accordance with your business size and get started with a suitable pricing plan. Scale with ease in a matter of hours. Go global. Manage multiple projects in a single platform.
Our platforms seamlessly integrate with APIs and third-party business tools on request. Keep it simple & Save valuable time for solving real problems.
Don't forget, it's all about the metrics! Our extensive reporting tools help you turn every customer interaction into marketing insights and achive a profound understanding of your business.
While1 Software SaaS platforms are diligently secured and backed by ongoing support and maintenance services. Benefit of GDPR-ready solutions with continuous security updates.
Need more room to grow? Stay in touch with our in-house DevOps team. Take your performance even further and ask for tailored solutions, product refinements or resource provisioning.
See how others are making the most of While1 Software
Don't get left behind. Decide how we can work for you.
Trusted by
Over 300 companies, regardless of their size, are growing their business with While1 Software.